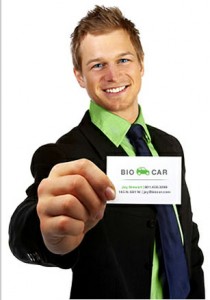 You can't look down the street, the grocery store aisle or the hall at your own home and not see someone using technology. People are emailing, reading blogs and checking Facebook constantly. Many in the business world believe this means marketing is best done online.
Although this can be argued, the answer is that print is not dead. Print marketing is still in full effect and can potentially get more results than online marketing. Here are a few reasons why you don't want to get rid of all printing services.
Luxury
Although it may seem print is outdated and that marketing has moved on past this primitive method, that is not the case. Ironically enough, print marketing is now just the opposite of primitive. Because most businesses have moved to online marketing, our mailboxes are no longer bombarded with junk mail.
Now that print mail is no longer in excess it gets looked at a little more closely.  Instead of being a total annoyance, print is unexpected and gets our attention. It doesn't usually go into the garbage without a thorough examination. Seeing actual business cards over Facebook business shout-outs is sometimes refreshing.
Genuine
Many people believe that just about anyone can publish anything online. Often online sources get a bad wrap for their flaws. It seems that potential customers feel that if effort was taken to print and distribute material, it is more genuine.
Not only is it more genuine, it is more believable. The information was thought out. Time was dedicated to accuracy. The web is sometimes seen as a place information can be thrown into true or not. It is print advertising that holds more merit to customers.
Leads to Action
It is obvious that online marketing is also successful. However, one of the things that drives online marketing is print marketing. People are likely to search something online if they have seen it in print. If a company name comes up in a search engine search, customers are more likely to click on the company they have seen before in print material.
Online marketing is a great tool, but print marketing is playing a huge role in its' success.  Print marketing is leading customers to your online information and marketing.
Unplug
Our lives are full of technology. We can pretty much be reached 24/7. When you are home from work, you can still receive emails. When you are on vacation you are still getting calls. Because we are always connected, many people are purposefully taking breaks.
People often feel like sitting down to a magazine is a personal escape. The computer is off. The smart phone is off. And, bathing in print is relaxing. Our world is becoming overwhelmingly online. Because of this print can be seen as a delightful escape.
Location
Print advertising is something that can travel with you. No matter where you are, Internet access or not, print materials make it possible to give information anywhere. Having marketing material in your hands can be very beneficial.
One important thing to remember about print material, such as business cards, is to keep them handy. This way you can provide information about your business any place you need. Having pamphlets and brochures instantly available can keep a customer's attention while your business is on their mind.
Print marketing and online marketing are both successful. However, the real beauty happens when they are used simultaneously. They are truly the perfect team. Using multiple forms of marketing allows you to reach a  greater audience and to support the information customers may have seen somewhere else.